The fittings collection combines style with modern technology.
Faucets and shower heads from this series refer to the retro atmosphere, attract attention with stylized knobs, and at the same time boast a very modern covering technology.
There are three color versions to choose from in the collection: classic, silver chrome , luxurious brass and matte black.
Each of these finishes gives a different stylistic effect.Chrome-plated surfaces reflect light, visually enlarging the bathroom, e.g.

More bold arrangements will feature the golden color of brass, e.g.
Matte black, in turn, allows you to create a distinctive bathroom, referring to the loft style, e.g.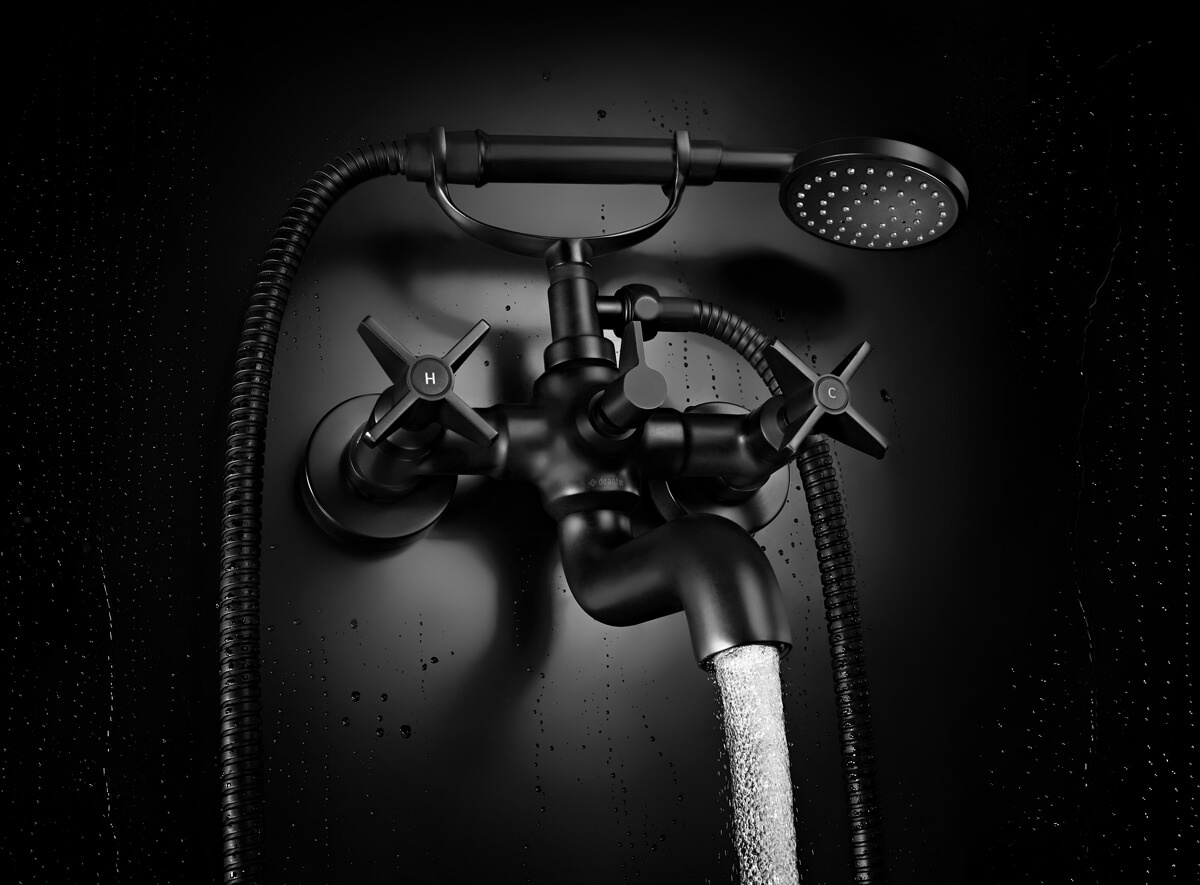 Each color series consists of eight faucets and two rain showers - including one intended for installation above the bathtub.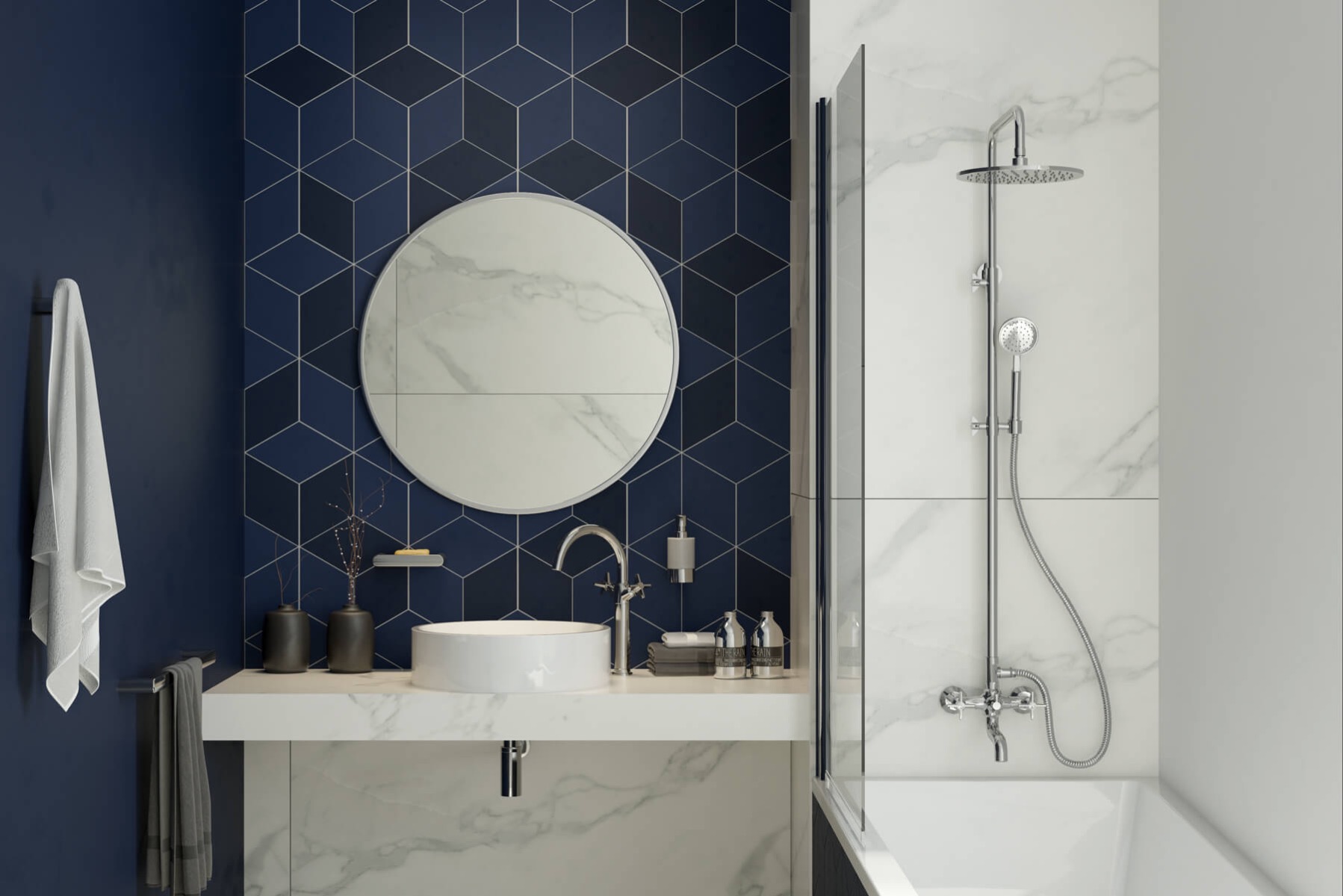 It is worth noting that individual elements of the fittings are refined by hand, and the durable Nero coating was applied in the electroplating process, making it very durable.
Concealed solutions provide an extraordinary stylistic effect and at the same time freedom of arrangement. The economical form perfectly emphasizes the composition and elegance of the interior. Attention to every detail is the hallmark of the Temisto collection, where individual elements are handcrafted with care and commitment.
However, the product family is constantly expanding!
New in the line is a concealed shower set, which - like other products in the collection - intrigues and captivates with its design. However, faucet knobs do not only have a decorative function. As in all our products, functionality and intuitiveness play an equally important role.
One of the ceramic knobs is a modern mixing head that allows you to set the optimal water temperature.
The second handle is a simple function switch between the shower head and the rain shower. As simple as it is friendly and convenient!
Temisto are faucets with soul, unique, functional works of art.

Source: www.deante.pl