"Moving forward, our focus will remain on growing our business and network, aiming to support others and ensure that they will grow as we do, giving them the benefit of our many years' experience to ensure that 
they utilise the best materials for their business."
Jacek Ambrozy, Build Magazine 2016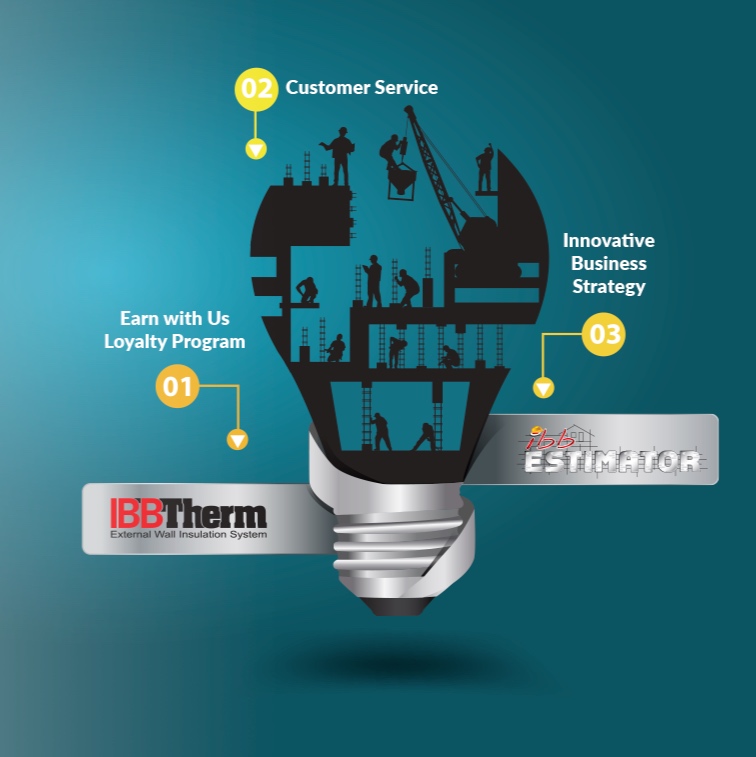 We believe passion is essential to what we do and who we are. We genuinely care about our people, products and customers and are building a company that inspires people to do great things together.  With an unbeatable service and prices we are aiming to meet the expectations of the construction market in the UK and demands of our customers. It is not an exaggeration that our products are of the highest quality and at the lowest price. 
Who We Are
We are the building merchant specialised in a wide range of building materials and tools, with main depot in Park Royal in London and branches in Croydon, Birmingham and Manchester. Established in 2005, IBB Builders Merchants support small and medium-sized construction businesses with all their building materials needs. Having experience in conducting construction works in many European countries, including Poland, Sweden, Germany and UK, we decided to establish economic foundations of our company through import of construction materials, at first mainly from Poland.
How We Do It
We select the best products in terms of quality and price based on our long term experience gained while working in the construction sector in several countries in Europe, including England. We do not accept marketing tactics in place of professionalism.  We provide our customers with expert advice, training, material valuation for smaller jobs, service, quotations, etc.  Despite that we are a young company in the UK building materials market, for the year 2015 we received the title of the Most Cost Effective Building Merchant in UK by the international construction magazine BUILD.